Worcester Combi Boilers
Free Delivery on Worcester Combi Boilers
At TDL Online we sell all A-rated
 Combi Boilers including popular models such as the i, Si, CDi Compact and the new LifeStyle Boilers
All of the Worcester combi boilers are now ErP compliant and offer a high end central heating performance and hot water on demand.
Available with free delivery, all of our Worcester combi boilers are in stock and available with immediate dispatch.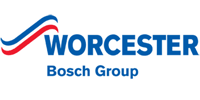 SPECIAL OFFER
 Get a FREE Calmag Scale Reducer with every Worcester boilers, Vaillant boilers and Baxi Boilers purchased  (regular price is £25.00 + VAT). Simply add your Calmag Scale Reducer to your cart after you have added the boiler and it will be FREE of charge! (Search for CALMAGWS )
                                                               Customer's will also enjoy a 5 year guarantee on all Worcester Bosch boilers.