Polypipe Suspended Floor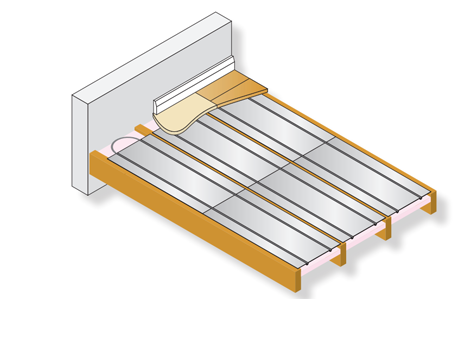 The Polypipe Suspended floor system is perfect for use with timber suspended or battened floors.
Used with a layer of insulation below the panels, the double heat spreader plate system allows you to maximise efficiency by transferring the heat across the wider floor surface for greater performance.
The Polypipe Suspended floor is suitable for joist with a width of 300mm to 450mm - you just need to fix them to the timber using nails or staples. The grooves in the suspended floor panels hold the pipe firmly in place and offer extra protection and make it easy to lay the pipe.
We stock all of our Polypipe Suspended Floor supplies at our warehouse so can offer next day delivery. We already offer some of the lowest prices around on all Polypipe Suspended floor items but if you find someone cheaper, we'll match it!
View our Polypipe Suspended Floor Range:
Browse our Polypipe Suspended Floor range below and if you can't find the item that you are after please call us on 01622 716758 where a member of the team will be happy to assist.