Super LST Radiator Covers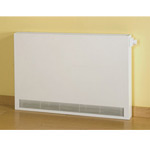 At TDL we have a massive selection of towel radiators available, including Eco Towel Warmers, Heat Line Towel Radiators and Review Towel Radiators. We offer speedy delivery, free over £100 ex VAT.
Super LST Covers. Prices includes high quality factory fitted TRV. Optional perforated cut out for 125mm skirting.

(PRICE DOES NOT INCLUDE RADIATOR) LST Cover made to fit EcoRad Radiators

Correct radiator to fit in LST Cover is in more detail under Radiator for LST Cover
Browse our selection of LST radiator covers...