Devi thermostat controls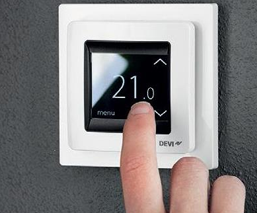 Looking for a set of heating controls for your Devi electric underfloor heating  installation?
At TDL Online we have a massive choice of the very best Devi thermostats that allow you to gain full control over your underfloor heating temperature and timings.
All in stock and available with immediate dispatch, our selection of Devi thermostats cannot be matched. Buy today for low prices and speedy delivery.