Radiators & Valves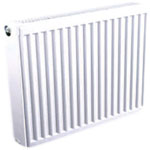 TDL Online supply cheap radiators UK by sourcing direct from manufacturers. Through this, we are able to bring you the cheapest prices with radiators at wholesale prices. Valves are also cheaply supplied for these radiators, and again at wholesale prices.
The manufacturers we supply from have a range of single, double panel plus and double convector radiators, plinth heaters and a variety of valves.
If you don't see the product you are looking for in this section, it doesn't mean that we can't source it for you. Please do call us to discuss your requirements 01622 716 758 or 01622 716 759or select a manufacturer (or product category) on the left to begin your search.
Browse our Top Radiators UK....